More Britons are opposed to increasing the numbers of Syrian refugees accepted into Britain than in favour of it, despite plans by prime minister David Cameron to raise the number taken in by "thousands".
A shade over half of those surveyed by the pollster YouGov last week said they wanted the number of Syrian migrants being let into the country to remain the same, be lowered or even reduced to zero, whilst a third wanted the numbers to go up.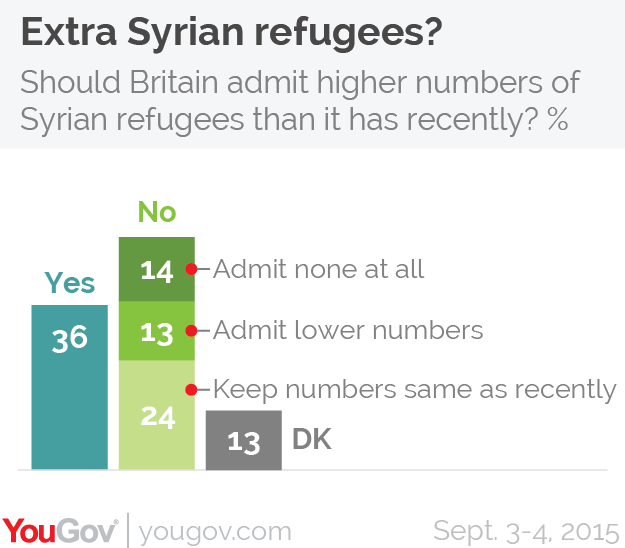 The continued frostiness of Britons to Syrian refugees comes even after public and press outrage at images of the dead Syrian toddler Aylan Kurdi seemed to shift opinion on the matter.
Around 70 percent of those surveyed by YouGov on Thursday and Friday said they had seen the image, but only 9 percent said it had changed their opinions on migration.
Since the images broke both Scottish first minister Nicola Sturgeon and Labour leadership candidate Yvette Cooper have argued that Britain should take in more refugees, with the pair even saying they would house some themselves.
However data from YouGov indicates that immigration and asylum have become the most important political issues in British politics, having moved even further ahead of economics and welfare since the general election in May.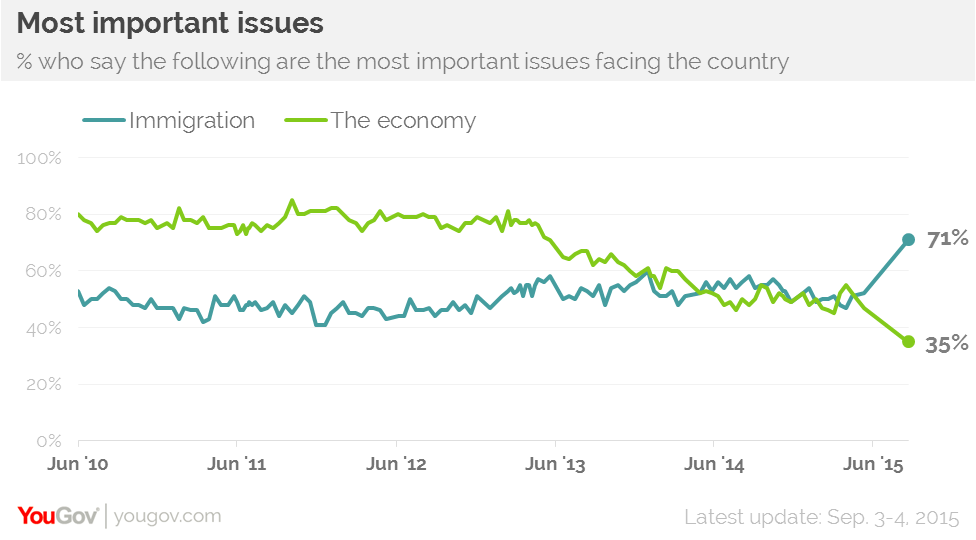 Whilst opposition to migration remains strong, around half of Britons support military involvement in Syria, Iraq and Libya, a contentious issue over the last few years owing to the unpopularity of previous Middle Eastern wars and accusations that such invasions caused the current instability.
Some 45 percent of YouGov's respondents said Cameron had badly handled the European refugee crisis badly, compared to 27 percent who said his approach had been neutral and 21 percent who thought he had handled it well.
Though Britain remains hostile to migration its neighbour Germany is planning to spend €6bn (£4.4bn) to take in 800,000 Syrian refugees, and two-thirds of Germans surveyed by YouGov believe Britain should be following its lead.
Further details of YouGov's survey can be found on the pollster's website.
Image Credit – Syrian refugee in Lebanon by Russell Watkins, DFID