Socialist Bernie Sanders is weakening the iron grip of Hillary Clinton on the Democratic presidential candidacy as data showed him proving more population than her in New Hampshire and Iowa.
YouGov polling for American broadcaster CBS had Sanders 22 points ahead of Clinton in New Hampshire and ten points ahead in Iowa for preferred Democratic candidate, with both states being early to vote in Democratic primaries to decide who will take the party's ticket to run for the White House.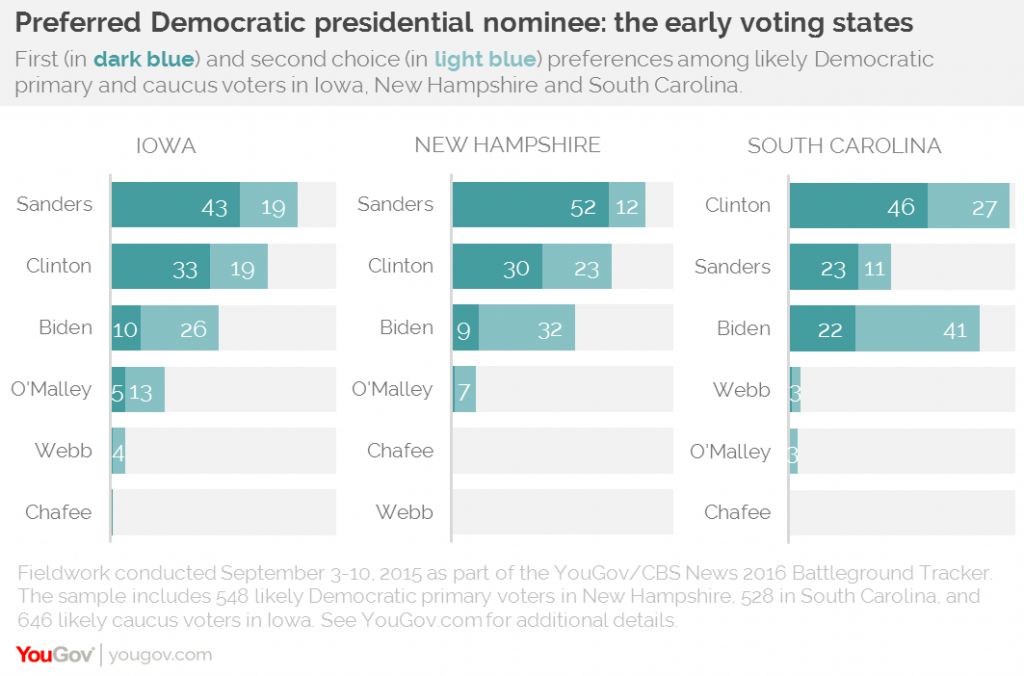 Consolingly for Clinton, who at a 44 percent polling average is still well ahead of Sanders nationally, her lead was retained in South Carolina, which YouGov noted had a "significant minority population" among Democratic voters compared to the other two states.
Yet even there her position appears to be threatened by vice president Joe Biden, who is polling strongly despite equivocation over whether he will actually run for the top job in the United States.
On the Republican side of things Donald "the Trumpster" Trump is still merrily chugging ahead of his more sophisticated opponents in New Hampshire and South Carolina, but has been overtaken by neurosurgeon Ben Carson, another outsider candidate.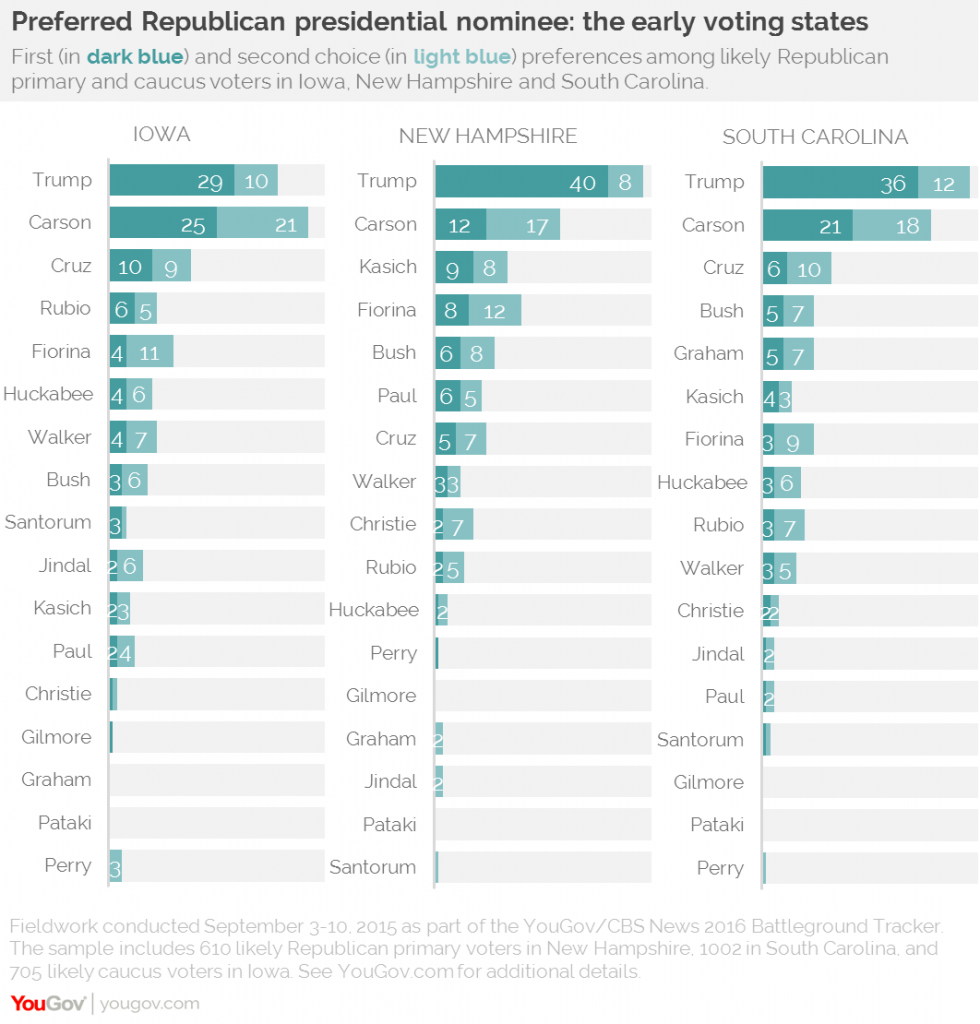 Trump's campaign is proving to be one of the most disruptive in postwar American politics, pushing aside mainstream Republican politicians including Jeb Bush, Ted Cruz and Scott Walker, all of whom have been viewed as more likely prospects to enter the White House.
Whilst many commentators are continuing to dismiss Trump's campaign, insisting Republicans will opt for a more sensible choice closer to the November 2016 polling day, outsiders are shaking up politics throughout democracies in Europe.
Only on Saturday, hard leftist Jeremy Corbyn emerged from obscurity to take the Labour leadership in Britain, whilst Marine Le Pen's Front National in France and Alexis Tsipras' Syriza in Greece have already rewritten political norms in their respective countries.
YouGov's polling is based on thousands of online interviews with registered voters across the states involved, with respondents weighted to be representative of the overall voter demographic, more details of which can be found here.
Image Credit – Democrat presidential candidates, August 2015 by DonkeyHotey