Some 66 percent of Britons believe the allegation that David Cameron put his dick into a dead pig's mouth as part of an Oxford society initiation ritual.
A poll by YouGov revealed that 36 percent believed allegations of drug taking and "unseemly initiation rites" put forward in Call Me Dave, a biography by Tory peer Michael Ashcroft and former Sunday Times journalist Isabel Oakeshott, but did not attach importance to them.
Meanwhile 30 percent believed the allegations and thought that they did matter.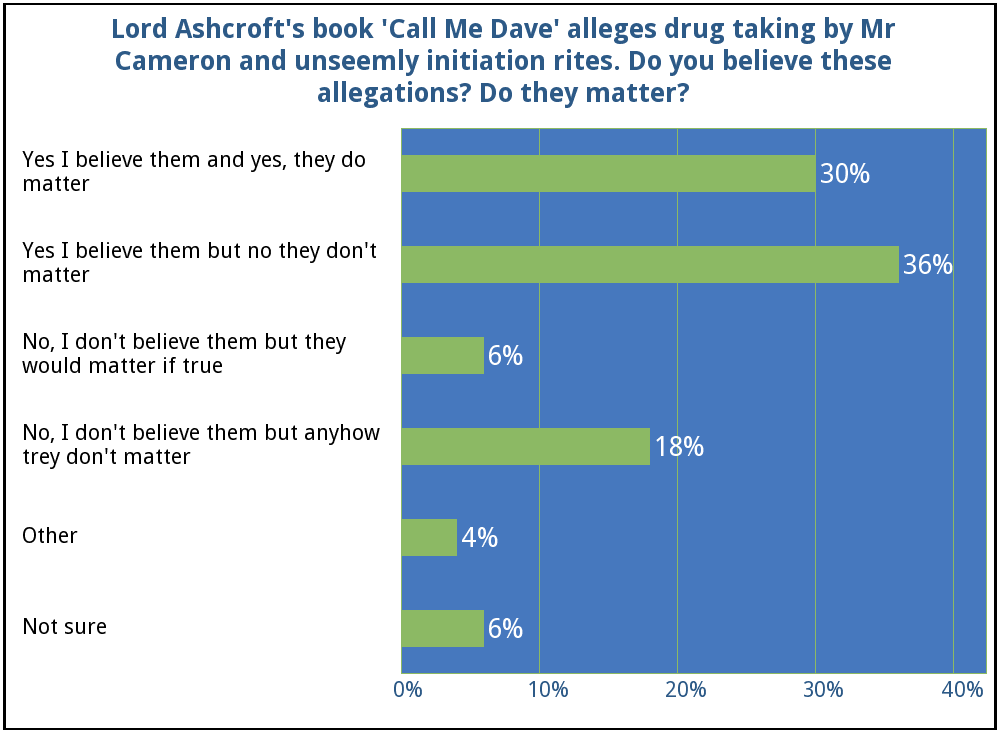 Source: YouGov
Tory apologists have sought to downplay the likelihood of the claim, with many seeing it as a smear from Ashcroft who is believed to have felt snubbed after he bailed the Conservative party out of debt and was only offered a junior government role by Cameron.
Whilst the swine claim is merely disgusting, Cameron's alleged drug-taking would contrast with his own prohibitionist stance on drugs, with the Tories having laid out plans to ban legal highs since their victory in the May general election.
YouGov did not quiz Brits on the rather more serious allegation that Cameron falsely denied knowledge of Ashcroft's non-domicile tax status in the run up to the 2010 general election.
Further allegations are set to be made this week as the Daily Mail continues its serialisation of Call Me Dave, which is out at the start of October.
Image Credit – Pig, March 2008 by Le Vent Le Cri