Sheffield is to join Manchester as the second northern English town to grab a host of powers from Whitehall as chancellor George Osborne seeks to devolve significant oversight of transport to the region.
Under the plans the Steel City will vote for an elected mayor in 2017 to preside over a region spanning South Yorkshire, Nottinghamshire and Derbyshire.
However the Sheffield mayor appears to risk being labelled a glorified transport commissioner, much like the current mayor of London, as the highlighted policies from a government press release concern little else:
Responsibility over the region's transport budget, with a multi-year settlement to be agreed at the Spending Review
Responsibility for franchised bus services, which will support the Combined Authority's delivery of smart and integrated ticketing across its councils
Responsibility for an identified Key Route Network of local authority roads that will be collaboratively managed and maintained at the city region level by the Combined Authority on behalf of the Mayor
Powers over strategic planning
City devolution has been a pet project for Osbo for a number of years, and the "Northern Powerhouse" slogan regularly featured in the Tories' general election campaign.
Victorian Britain boasted a number of powerful city governments, as evinced by the grand city halls still used by many of the local councils, but by the end of the Second World War much had been centralised in Whitehall.
Whilst Osborne continues to flaunt his devolution credentials he has come under fire for not putting enough public money into regions outside of London, a position justified by Conservative claims that too much public investment discourages the private sector from investing.
Under the new plans for Sheffield the central government will invest £30m a year over the next 30 years, in what the government claims will allow the Steel City to "boost local growth and invest in local manufacturing and innovation" – a policy seemingly inconsistent with the "crowding out" thesis.
For the deal to go ahead all local councils must agree to it, with the regions affected detailed in this map below from the Big Investment Project: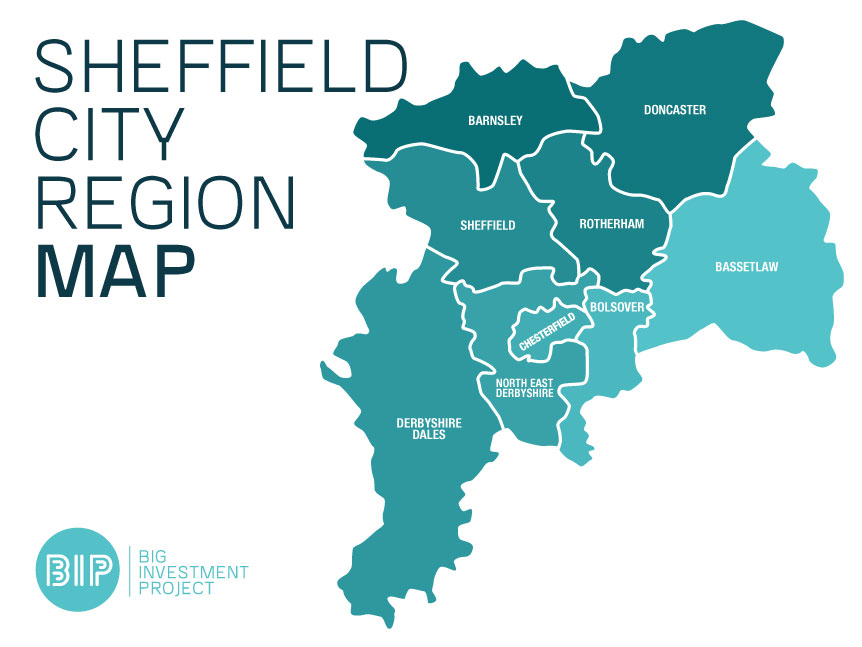 Image Credit – Sheffield City Hall, October 2012 by Ed Webster